KNOW WHO IS FIGHTING FOR YOU!
Sam Adam Jr. is a criminal defense law, civil rights, personal injury, and wrongful death representation attorney known throughout for his results driven approach. Educated at University of Wisconsin at Madison, where he earned his B.A. and J.D, Adam Jr. is an internationally known and award-winning criminal defense attorney. He is a member of both the Wisconsin and Illinois State Bar Associations and is death penalty certified.
His high-profile clients include, among others, former U.S. Rep. Mel Reynolds (D-Ill.), former Illiinois Governor Rod Blagojevich, actor Rockmond Dunbar and Cook County Commissioner William Beavers, among many others. Along with his father Sam Adam Sr., both Adam Jr. and Sr. also successfully represented former Illinois Gov. Rod Blagojevich in a 2010 federal corruption trial. Of 24 counts, Blagojevich was only convicted of one count.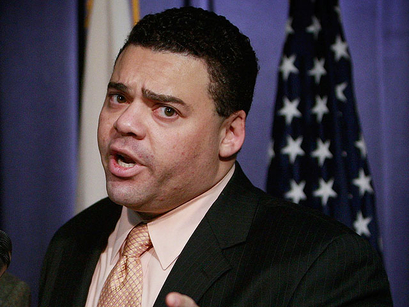 Sam Adam Jr.
, recognized as one of America's best trial lawyers by the National Trial Lawyers association, continues to provide clients with excellent representation for complex state and federal criminal litigations. In 2015, the National Association of Distinguished Counsel placed Adam Jr. amongst the "Nation's Top 1%" of attorneys. From 2012 to 2015, the National Trial Lawyers Association named Sam Adam Jr. one of the "Top 100 Trial Lawyers in America," among various other awards and acknowledgements. Indeed, his clients benefit from highly refined research and writing skills that grant clients the thoroughness necessary for high-stakes cases. This attention to detail has set Adam Jr. apart in the legal community, in which he has conducted more than 100 felony jury trials and won many acquittals such as:
2015 Possession of more than 5,000 grams of Cannabis trial of George Rotkawiscz.
2015 Aggravated Discharge of a Firearm trial of Kenyatta James.
2014 Armed Violence trial of Arsenio Fitzpatrick.
2014 Murder trial of Bernard Woods.
2014 Double Attempt Murder Trial of James Wilson.
2013 Attempt Murder Trial of Michael Poe.
2011 Armed Robbery trial of Raul Eiseman.
2009 murder trial of Melinda Goodman.
2008 Murder trial of Joseph Biedermann.
2005 Murder trial of Robert Dianovsky.
2007 trial of Howard Morgan, obtaining three not guilty verdicts and hung jury on 12
Won numerous other jury and bench trials over the past 15 years that resulted in not guilty verdicts.
He also tirelessly serves the community at large:
Interviewed by media nationally and locally (CNN, NBC, CBS, ABC Chicago, CBS Chicago and other outlets).
Host and legal analyst for over 100 television and radio news programs.
Radio Legal Analyst for WLS 890 AM.
A family man, Adam Jr. extends his dedication to doing his best by all those around him. His wife Chari Crumble, a Public Relations Coordinator, and three, small children inform the heart of his family and serve as the drive behind his efforts.[/vc_column_text]