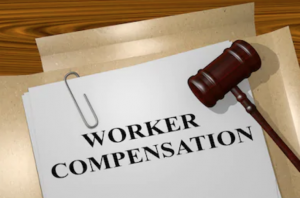 Workers' compensation laws help protect people who are injured or become disabled while working at their job. Requirements for workers compensation vary by state, by industry, and even by the structure and size of your payroll. Workers' compensation is ultimately a type of insurance that provides employees with wage replacement and medical benefits in the event they incur
damages, pain, employer negligence, or become disabled while working.
How does workers' compensation work?
Employers offer their employees workers' compensation insurance in exchange for the employee relinquishing their right to sue an employer for the tort of negligence. This also helps employers from going completely bankrupt in the event an employee sues them for damages. Workers' compensation ultimately protects both employee and employer.
Filing a workers' compensation claim isn't the same as bringing a lawsuit against an employer. It's simply a request to receive benefits, such as medical care needed to address injuries. The majority of states distinguish between permanent total disability and permanent partial disability.
How do different states reply to noncompliance?
Across the United States, each state has a unique approach to addressing noncompliance with workers' compensation. Only Texas and Oklahoma permit employers to opt out of the state's workers' compensation system. Most states levy a fine; however, the fine amount depends on:
Number of employees.
Number of days a business has been noncompliant.
The reason for noncompliance.
However your employer is insured does not affect employee eligibility. In general, workers' compensation does not cover volunteers and independent contractors, among others.
How to file a workers compensation claim?
If you believe you have an occupational disease or have been injured as a result of your job, tell your employer immediately. If you don't report an injury or illness in time, you could lose out entirely on workers' compensation depending on your states' laws.
Across the United States, it is illegal or employers to discriminate or retaliate against employees for filing a workers' compensation claim. That said employers are still able to fire you while receiving workers' compensation, but not because of it. If you believe your employer has terminated your employment due to your filing a workers' compensation claim, gather evidence to the best of your abilities to prove wrongful doing. Keep all documentation related to your injury and employment.
The Workers Compensation team at Sam Adam Jr. Law Group reflects decades of experience navigating workers' compensation claims in order ensure that their clients are protected and compensated under the full direction of the law. 
Contact Sam Adam Jr. Law Group
 today to navigate the complex workers' compensation claims process.