Medical Malpractice Attorney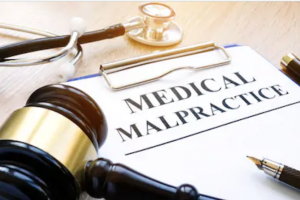 According to the Journal of the American Medical Association (JAMA), medical negligence is the third leading cause of death in the U.S.—only behind heart disease and cancer. While most medical treatment does not result in incident,thousands of patients are injured
each year. Individuals can file medical malpractice claims when a health care or medical professional deviates from their profession's "standard of care" causing a patient injury. Examples include surgeries that operate on the wrong limb or organ or other treatment to which the patient did not consent; incorrect diagnosis; or incorrect treatment, among others. Other parties against which claims may be filed include hospitals; local, state, or federal agencies that operate health or hospital facilities; and more than one doctor.
The attorneys at the
Sam Adam Jr. Law Group
understand the importance of a patient's rights in the patient/doctor relationship and are dedicated to ensuring that all victims of medical malpractice are justly compensated.
Medical malpractice claims are subject to statutes of limitations, which can vastly differ between states. In addition, legal requirements surrounding medical malpractice claims vary across the United States. Partially due to powerful health care lobbying, several states have passed legislation that makes it more difficult for patients to bring and win medial malpractice actions. For instance, some states may require patients to submit a claim to a panel, which determines whether a claim occurred and can go forwards. If the panel concludes that no negligence occurred, then the court may dismiss the case. However, if the panel finds the medical or healthcare professional negligent, then the patient can proceed with their claim. Medical malpractice claims may also be limited in the amount a patient can receive in damages according to state code or require a "certificate of merit" from another health expert that the plaintiff's provider deviated from standard medical practices.
What are the elements of a Medical Malpractice claim?
Laws that define the conditions for medical malpractice vary between state statutes or common law.
Burden of proof, which confirms the patient's claim.
A doctor/health care professional-patient relationship that establishes duty towards the patient and which existed at the time the claim allegedly occurred.
Breach, of standard of care.
Causation, which refers to a patient's ability to show the medical or healthcare professional deviated from the standard of care.
Res Ipsa Loquitor, which allows a plaintiff in tort law to prove their case through circumstantial evidence when "the thing speaks for itself."
Damages, which may include: lost income, pain and suffering, and medical expenses incurred to address negligent medical treatment.
What are common Medical Malpractice claims?
Misdiagnosis or failure to diagnose
Failure to warn a patient
Medication mistake
Anesthesiology mistake
Wrong site surgery
Wrong patient surgery
Improper treatment
Childbirth injuries
The Personal Injury Law team at Sam Adam Jr. Law Group reflects decades of experience navigating medical malpractice cases in order ensure that their clients secure the best outcomes available for their claim.
Contact Sam Adam Jr. Law Group
 today for a consultation.