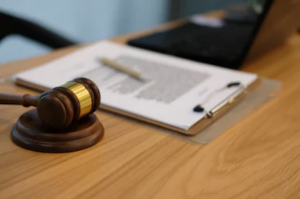 Below you will find the Practice Areas that Sam Adam Jr. Law Group focuses on. With a broad range of experience including both Personal and Criminal law, we also have deep experience with Medical Malpractice Law, Wrongful Convictions, Workers Compensation and Elderly Abuse Law. If we don't specialize in the practice area in question, we will get you trusted attorneys in our network who do.
Civil Rights Law
Civil rights law refers to the protections and liberties granted to Americans. Designed to balance the competing interests of institutions and individuals or groups, civil rights law guards against infringements of personal liberties that are protected under the Constitution.
What do civil rights laws protect?
They ensure protection from discrimination on grounds of race, color, age, gender, gender expression, gender dysphoria, sexual orientation, ethnicity, religion, or disability. They also protect peoples' life and safety, as well as mental and physical integrity. Moreover, civil rights are extended to individual rights protecting privacy, speech and expression, freedom of thought, assembly, and movement.
Civil rights also protect against governmental overreach. In other words, it is not permissible for government officials to prosecute arbitrarily or deprive individuals of their lives or property without due process. Due process of law refers to the fair treatment of all people and balances the power of the law of the land.
The Sam Adam Jr. Law Group is dedicated to fighting discrimination and protecting those rights for all Chicagoans.
Personal Injury Law
Personal injury law settles legal disputes that arise when intentional or unintentional wrongdoing affects an individual (or individuals) psychologically or physically. Often experts of tort law, attorneys who practice personal injury law work on cases that involve accidental collisions, wrongful death, medical malpractice, product liability, or injury in the workplace. Personal injury cases are often settled informally before a lawsuit is filed. However, when a formal civil lawsuit is filed, plaintiffs have a statute of limitations that begins from the moment when they first discover the injury or when they are first injured.
As a tort claim, a personal injury case (regardless of intentionality, strict liability or negligence) addresses two basic issues – damages and liability. In other words, is the defendant liable for the damages incurred? What is the nature and extent of the damages?
Personal injury is rarely anticipated, but the Sam Adam Jr. Law Group will be there at your side to fight for what you deserve.
Criminal Law
Criminal law regulates conduct and seeks punishment for crimes. Criminal cases, involving a jury who decides whether or not to punish a plaintiff, vary in severity. A "crime" generally refers to an act or omission that violates a law. Under the U.S. Constitution, individuals cannot be prosecuted ex post facto, or retroactively. Criminal codes exist at both the federal and state levels; however, they often vary between states.
The attorneys at Sam Adam Jr. Law Group have years of experience in Chicago and Illinois State Criminal Law. Click here to learn more or contact us today for a consultation.
Wrongful Death
Under personal injury law, a wrongful death refers to when an individual is killed or dies due to someone else's misconduct or negligence. Only the deceased's estate representative may file a suit of this nature.
For a wrongful death suit to be successful, the surviving family members must prove that they have suffered (monetary, or otherwise) injury due to the death of a family member caused by another's negligence or intent to cause harm. A suit can be filed only if the deceased appointed an estate representative and that representative is still alive.
Wrongful death is an unfortunate reality with which many are faced. The Personal Injury Law team at Sam Adam Jr. Law Group has the decades of experience navigating wrongful death cases to ensure that you are in the best hands available.
Not sure what you need? Contact Sam Adam Jr. Law Group today for a free, no obligation consultation. Want to learn more about Sam Adam Jr.? Check out the about page.