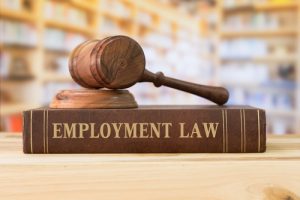 Employment law determines workers' rights. At both the state and federal level, employment laws help to protect employees from unfair labor practices, sexual harassment, poor working
conditions, and discriminatory treatment based on race, gender, gender identification, sexual orientation, ethnicity, race, religion, disability, or age. Employment laws also protect employees' rights to fair wages and hours worked, workplace safety, family leave policies, and privacy in the workplace, which often takes internet usage into consideration. The attorneys at the
Sam Adam Jr. Law Group
understand that working Americans are the backbone of great cities like Chicago, and we are dedicated protecting the rights guaranteed under American Employment Law.
The Foundations of Employment Law in America
American labor laws have roots in the Industrial Revolution. At the turn of the 20th century, several state and federal labor laws were first established to compensate injured employees, create a standard work week, create age minimums to outlaw child labor and trafficking, and establish a minimum wage. Later, during the Civil Rights and Labor movements of the 1960s and 1970s, the U.S. Congress further acted to prohibit various forms of discrimination in the work place. Contemporary labor laws most often involve employ healthcare, increasing the minimum wage, providing equal pay for men and women, and granting maternal and paternal leave.
What Employment Law Means for You
Employers must adhere to various laws guiding labor, such as the Fair Labor Standards Act, which dictates how long employees can work, for how much, and how much overtime pay they can receive. Additionally, the Family and Medical Leave Act ensures that employees receive time off to welcome a new baby, deal with illness, or take care of an injured or sick relative.
Workplace conditions also fall under employment law. For instance, the Occupational Safety and Health Administration (OSHA) requires employers provide safe workplace standards that adhere to national safety standards.