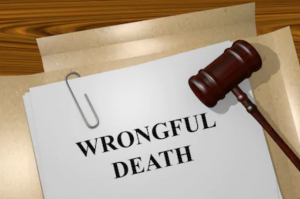 There are two types of claims involving death: wrongful death and survival claims. Survival claims are filed on behalf of the deceased's estate in order to cover funeral expenses, punitive damages, or pain and suffering. In contrast, wrongful
death refers to a type of claim that may be filed against another individual who can be held liable for a death due to another person's negligence or misconduct. For example, wrongful death claims may be filed in response to a car accident, police, or medical malpractice.
The attorneys at the Sam Adam Jr. Law Group are dedicated to ensuring that all victims of wrongful death are given their day in court.
What are the elements of a Wrongful Death claim?
In order to successfully bring a wrongful death cause of action, these elements must be present:
the death of a human being
death caused by another's negligence, or with intent to cause harm
surviving family members who suffer financial injury due to the death
an official personal representative of the deceased's estate
Who can file a Wrongful Death claim?
While wrongful death statutes vary by state, the current law derives from Lord Campbell's Act, which the United Kingdom's Parliament passed in 1864. Only the deceased's estate representative may file a wrongful death claim. For such a claim to be successful, a surviving member of the deceased's estate has to prove they have suffered injury after a loved one wrongfully died. For instance, in all fifty states, a spouse can file a wrongful death claim on behalf of his or her deceased spouse. Additionally, parents of minors, caregivers, siblings, and extended family members may file such a claim; however, states often disagree whether extended family members, grown children, or grown siblings may file wrongful death claims. Lastly, in some states, life partners or anyone who can prove financial dependence on the deceased may file a claim.
Statute of limitations can vary according to how the death occurred. Some states provide a statute of about three years; however, if alcohol, celebrity, or product liability is involved, exceptions can be made depending on the state.